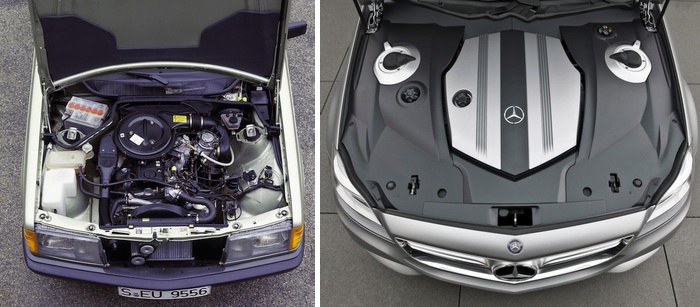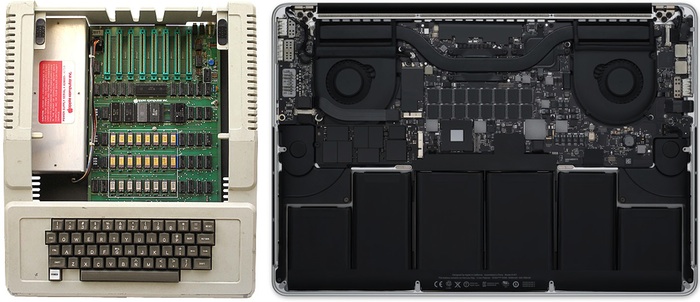 How long until we see cars where the driver/customer cannot access the engine at all? If Apple made cars, the hood would be secured with pentalobe screws (Please visit an authorized garage to have your wiper fluid refilled). I'm not sure if this would be a good thing for cars but in computers, I'll gladly take better design and usability in a smaller and lighter package over upgradeability and serviceability.
Thanks to my colleague Jörg Jacobsen for pointing out the striking visual similarity between the innards of the new Macbook Pro and a modern car engine.
Update June 20, 2012: Several readers have told me that the short-lived Audi A2 came with a hood that was not meant to be opened by the driver although it could be. In its place, the A2 had a small service hatch where oil and wiper fluid could be checked and refilled.