Advanced Swift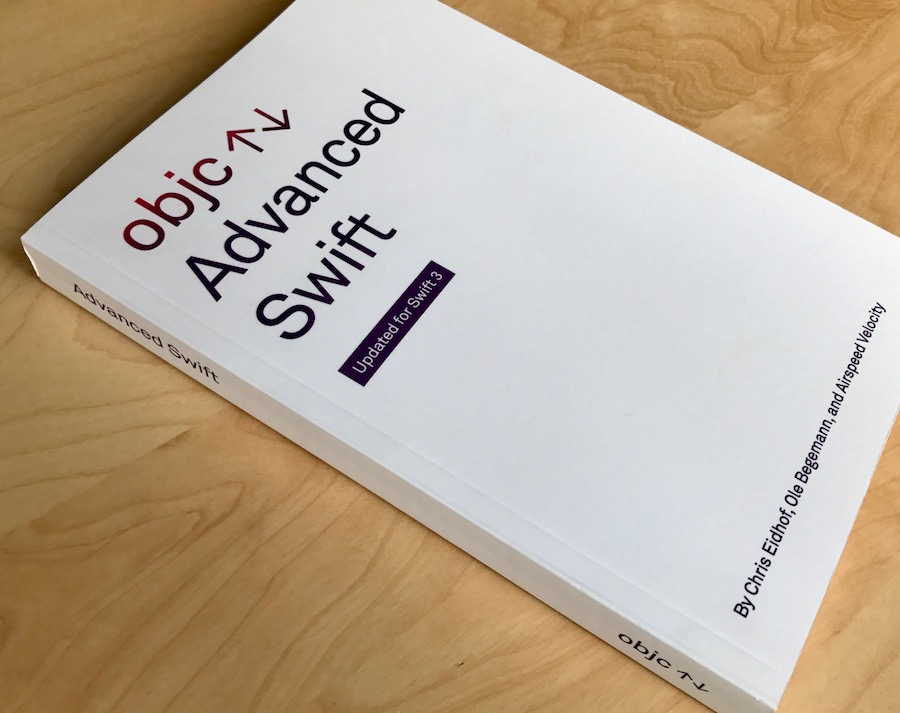 I'm the co-author of Advanced Swift, together with Chris Eidhof and Airspeed Velocity.
This book is for you if you have read Apple's The Swift Programming Language and/or have some experience using Swift and now want to dive deeper.
The second edition, published in October 2016, has been thoroughly updated and revised for Swift 3. We cover collections (how to use the collection types in the standard library and how to write your own), optionals, functions, value types vs. reference types, strings, generics, protocols, and more.
Advanced Swift is available as an e-book through the objc.io website. The e-book download includes PDF, ePub, and Mobi (Kindle) files, all DRM-free. This version also includes the full book as a playground book for the Swift Playgrounds app on iPad — you can play live with the sample code while reading.
If you prefer a printed book, you can order the paperback version on Amazon (.com, .co.uk, .de).